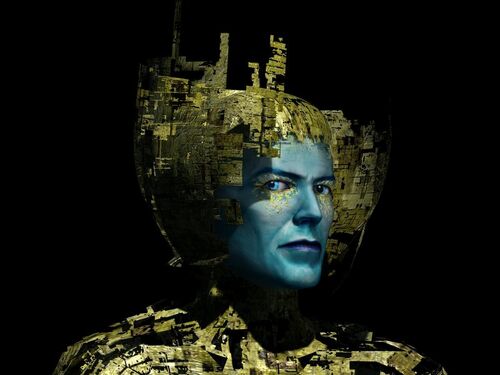 The Legend of Boz
[
]
Boz was the most famous pirate on the Multiplan. He knew the network by heart and got a sly pleasure from foiling Ix's attempts to identify him. All those in Omikron who have touched a Multiplan terminal, even if only once, know who Boz is. His courage, freedom and audacity were always an example for all pirates, until one night when his world turned upside down.
While Boz was working on his computer, destroying some business programs in the Trusts' computers, a demon broke into his apartment and leapt upon him. The struggle was short. The incubus played with Boz like a cat toys with a mouse before killing it. Boz fell to the ground. He who had never believed in Demons now felt his mouth opening in order for the demon to suck out the light of his soul. He knew that if he didn't act he would stay in hell forever.
As usual, pure luck gave him a final chance. A neighbor who had heard the struggle came to see what the noise was about. Just as he walked in the room, the demon turned to look, giving Boz time to move away. The demon jumped upon the neighbor and devoured his brain.
When he had finished, he turned back to Boz's soul, now floating in a corner of the room. His battered body was lying in pieces on the floor. "I've only got one chance!" Boz realized. Before the demon had a chance to understand, Boz slipped into the terminal's Transmaterialization compartment and was sucked in by the network, or rather, into the network, where he has become Boz, the virtual being.
He can never come back. From then on he could move around at will among the various stations of the network, in the printed circuits of terminals, between the lines of programming code. He got access to all information, all reports, all secrets. Distance and time no longer meant anything to him, he became "the Rider".
Yet his life was not made any easier as a result. The demons would not give up trying to capture his soul and shortly thereafter Astaroth unleashed virtual demons to hunt down Boz in the network. Then Ix discovered a parasitic life form within its programs. Ix created thousands of computer viruses to suppress Boz.In spite of these enemies, the Rider is till there and continues to help the pirates and all those who would be free. He has become chief of the Awakened and runs a guerrilla army against the Trusts, the state and the demons. While awaiting victory he continues to spy on transmissions, to destroy codes and ruin programs, and to escape from those who want him dead.
Quotes
[
]
"
Wake up, people of Omikron! Reshev and his corrupt government are lulling you to sleep in order to control you better. They have transformed you into puppets that are manipulated by Ix and the demons. Join the Awakened Ones and rise up to fight for your freedom. Together we can win.
"

– Boz's message to the people of Omikron.
Gallery
[
]
Trivia
[
]
Boz was played by musician

David Bowie

.
Boz was a family nickname Charles Dickens employed as a pseudonym for some years.
The only ones capable of communicating with Boz are the Awakened. According to Dakobah, he speaks to Boz for a few moments during the binary equinox.